simple method to install WordPress is using your hosting control panel.
Step 1: Log in to Your cPanel
To begin, log into your hosting control panel, also referred to as the cPanel.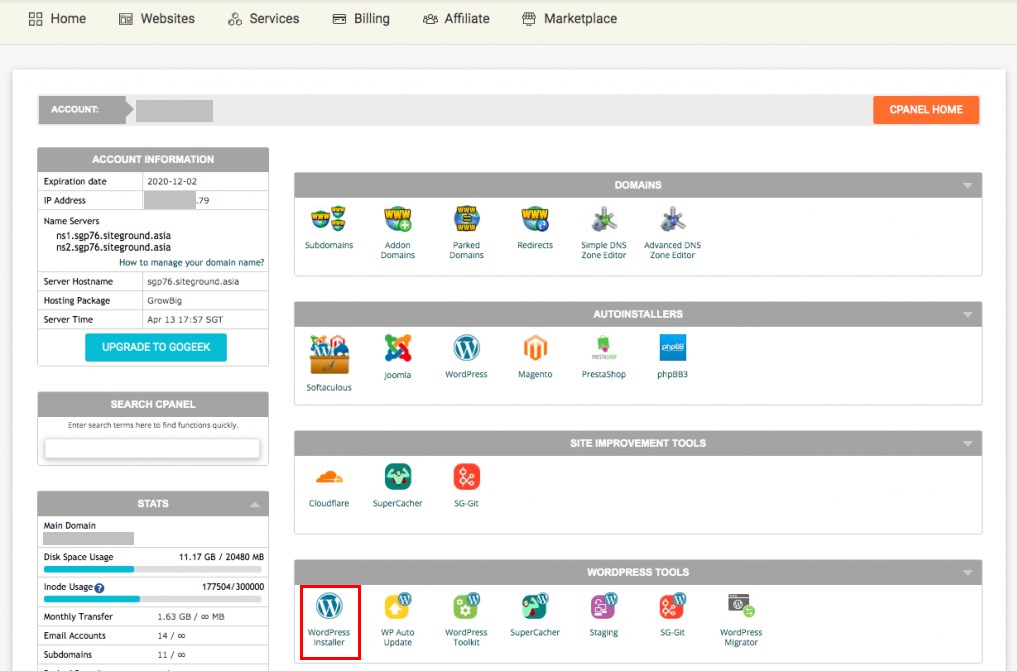 Other control panel types are CentOS, Plesk, Froxlor and so on.
Step 2: Click On the WordPress Auto Installer
In your cPanel, you'll notice the Autoinstaller. Based on your hosting service provider, you'll find different auto-installers, such as Softaculous, Fantastico, QuickInstall, and so on.
Go ahead, click on the WordPress logo under the auto-installer.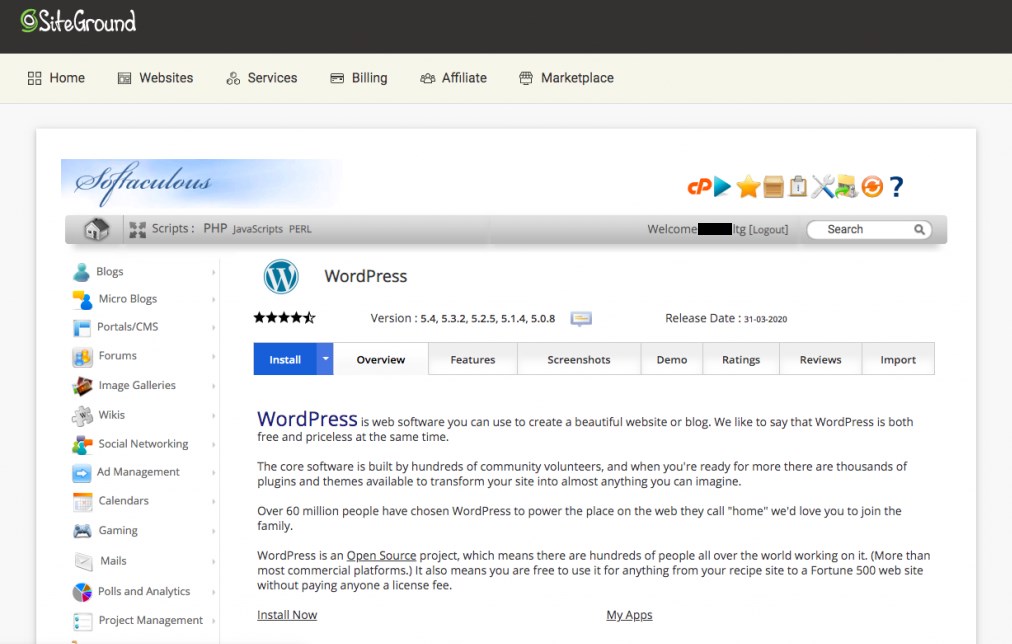 You'll now be on the WordPress installation page. Click on the Install Now link.
Step 3: Connect Your Domain Name
Begin by selecting the latest version of WordPress from the options available in the dropdown.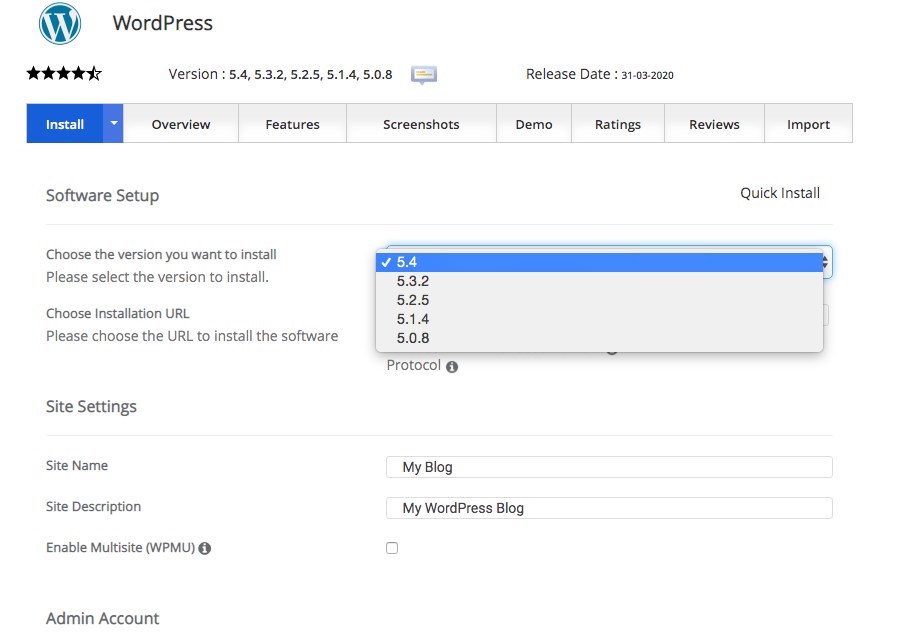 Then, go ahead and select the domain. If you've signed up for a hosting account with a domain name, you'll find the name in the drop-down list.
You could go on to entering the site name and description. You could also choose to leave this for the time being and have it entered later from your WordPress dashboard.
Step 4: Create Login Credentials
The next step is to create the admin account.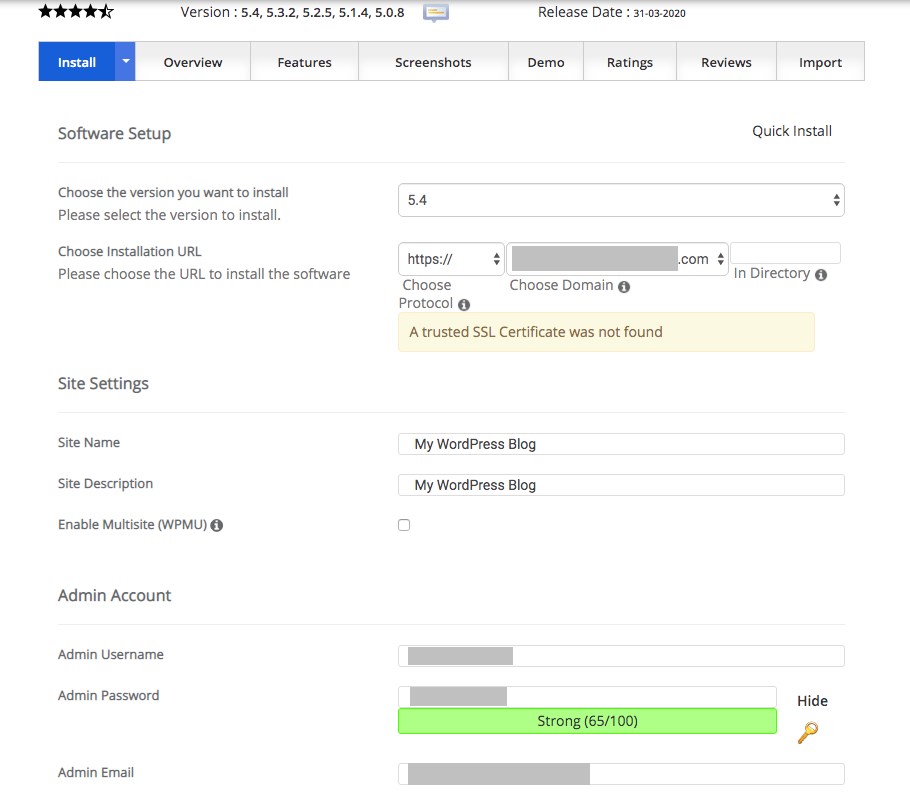 The admin username and password you create will be used to sign in to your WordPress dashboard. So, make sure you've saved it carefully.
Click on Install once you've completed all the above steps.
Step 5: Launch Your WordPress Site
Your WordPress has now been successfully installed.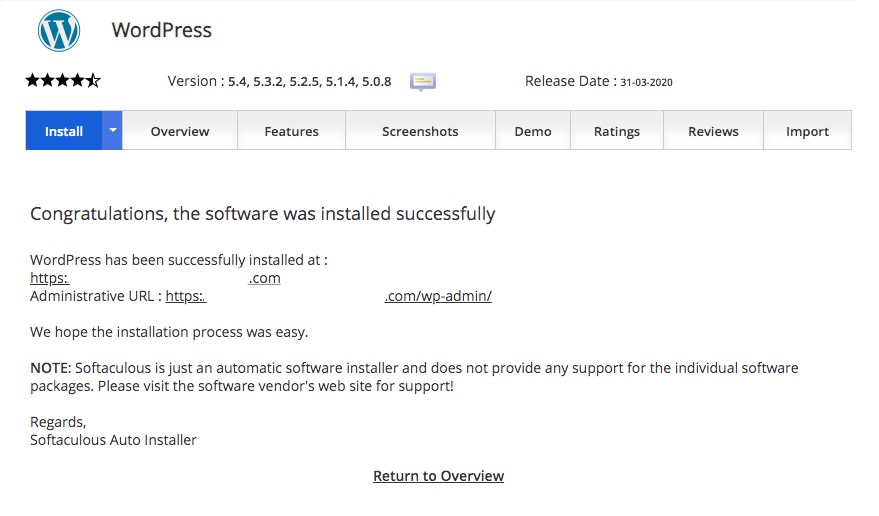 The system will display your site and administrative URLs. You can now log into your wp-admin using the credentials you've just created.
If you are looking for WordPress plugins and templates at low prices, Themes Club offers you all WordPress plugins and templates at prices starting at $3.99