When it comes to building websites, you are spoilt for choice. From free blogging platforms such as Blogger and WordPress (that's WordPress.com) to paid platforms such as Squarespace, Wix, Weebly, Webflow, Shopify (for online stores), and many more, you have a lot of options to choose from.
Considering you've landed on this article, we're guessing you already have a clue as to which is our preferred website builder. That's right, WordPress it is!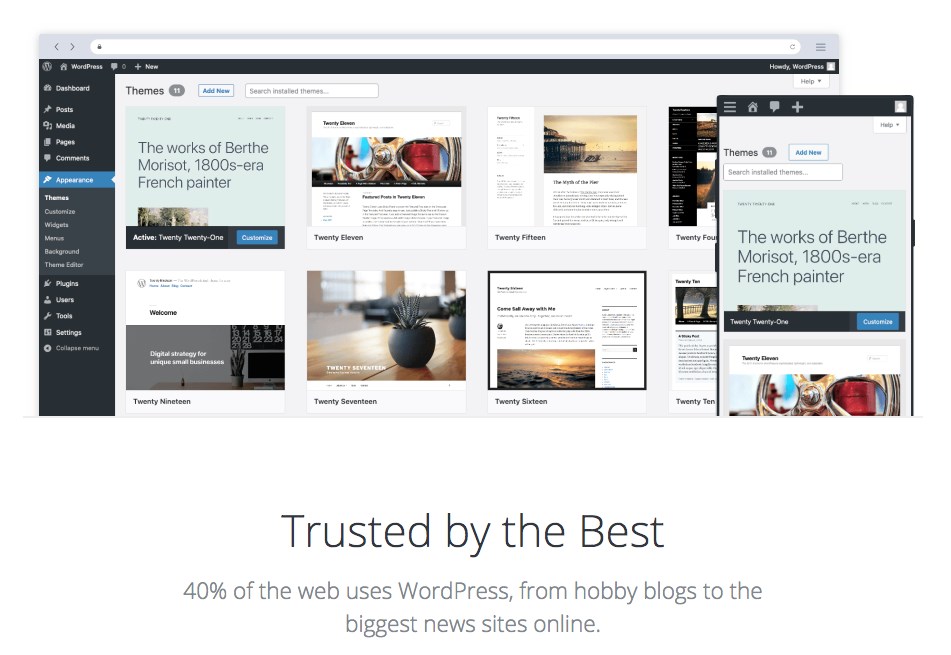 From basic websites and blogs to complex portals and eCommerce stores, millions of websites are built using WordPress.
Just in case you'd like to know the difference between WordPress.com and WordPress.org, we've got a detailed article on
What makes WordPress so popular?
Is it because
WordPress is easy to install and allows you to get online quickly?
WordPress is open source and free to use?
WordPress can be customized and used just the way you want?
WordPress is flexible, and you can create any website, from a personal blog, a corporate website, a portfolio, a news website, or even an online community?
WordPress gives your complete control over data, content, and the entire website?
Well, it's all the above and so much more!
In this article, we're going to walk you through the various methods to install WordPress. Whether you're a beginner or an advanced user, this article will serve as a guide to help you install WordPress.
From using a host that comes pre-installed with WordPress to installing WordPress on your local computer, we've covered it all!
Before we proceed any further, let's cover some prerequisites to installing WordPress.
Things to Know Before Installing WordPress
Before you install WordPress on your web hosting server or your local computer, there are a few prerequisites you'll need to fulfill.
WordPress is built on PHP (programming language) and MySQL (database). You'll need to have these two installed and working in tandem.
On the web hosting front, you'll need to ensure that your host supports:
A minimum PHP version of 7.4 or greater
A MySQL version of 5.6 or greater. If not MySQL, it has to be MariaDB version 10.1 or greater
Apache or Nginx server for running WordPress. Any server that supports PHP and MySQL should do
HTTPS
That's about it!
To run WordPress on your local computer, you'll need to set up a local web server environment. Among the various options available, we will be installing WordPress on our local system using WAMP and XAMPP.
We will cover this in detail a little later in this article.
Additionally, you will also require a text editor, FTP, and a browser of your choice.
The text editor is required to edit the configuration file. If you're a Windows user, Notepad will do, and if you are an OS X user, TextEdit will do just fine.
An FTP program is required to upload the files to the remote server. A popular program you could use is FileZilla.
Now that we have ticked off our prerequisites let's begin installing WordPress.
If you are looking for low-priced WordPress plugins and themes, Themes Club offers you all WordPress plugins and themes at prices starting at $3.99